H.G. International School is a Residential Senior Secondary School, affiliated to C.B.S.E., runs on Public School Pattern. It is managed by Arbuda Education Society, created from the vision of Mr. Harendra Singh, partner of the H.G. Group of Companies, the pioneer in civil construction & tourism industry.
To cater the needs of all the sections groups of the society, it offers a variety of education systems Boarding, Day-Boarding and Day School. It provides ample opportunities, for the all round development of the child through its carefully designed co- curricular activities and stress free environment, congenial to natural growth of the child.
The school lays special emphasis on Indian culture and moral education. We expect our pupil to be self-disciplined, self-reliant and responsible in all respects.
The school aims at preparing a conscientious and responsible citizen of India with a sense of integrity and honesty. The school is determined to work in co-operation with parents and the community and wants to share the responsibilities of bringing up each student so that he/she finds position in the society.
School Toppers



Facilities and Features
– Hostel: A Separate Air Cooled Hostel block exists in the campus itself. It has been designed meticulously to fulfill the requirements of children of all age groups. Coaching classes, balanced nutritious diet, Laundry, Activities of the Boarders.
– Smart Classes: is a computer aided class room that makes learning easier and permanent because of audio visual media.
– IIT / PMT Coaching: IIT and PMT right from class 11th so that our students should make their presence felt in the Engineering and Medical examinations and come out in flying colours.
– Library: There are separate reading rooms for staff and students, equipped with TV & VCR, attached to the library. Students are encouraged to spend most of their spare time in the library to enrich their knowledge.
– Transport: School has its own buses which ply on the routes decided by the school.
Achievements of School




Admission form and prospectus can be obtained from the school office by hand or by post.
Admission form duly filled should be submitted in the school office by hand or post, along with registration reclusive.
For children seeking admission up to class II; no written exam, only interview of the child along with the parents will be conducted.
For the children of class III onwards, an admission test in English & maths will be conducted. Dates of admission test will be intimated at the time of registration.
Duration of each test will be one hour.
Test paper will be both objective and descriptive. General concepts of the subject will be tested
Result of written test will be declared within 3 days from the date of entrance exam.
Successful candidates will be required to deposit fee within 3 days from the declaration of result, otherwise his/her seat will be allotted to the next deserving candidate in the merit list.
Very limited seats remain vacant in various classes.
Admission in class XI will be on the basis of the marks secured in class-X.
DOCUMENT TO BE PRODUCED AT THE TIME OF ADMISSION:
For class up to I
Original Birth Certificate along with a photocopy of the same / T.C. / Report Card
For class II to VIII
Original T.C. & attested photocopy of report card of previous class

IX to XII
Original Counter Signed T.C. , Attested photocopy of report card of previous class, CBSE Registration Card, Address Proof Old and New, Affidavit signed by Notary
SUBJECT COMBINATION FOR CLASS XI:
Science
Commerce
English, Physics, Chemistry
Biology / Computer Science / Economics
Math's / Informatics Practices / Hindi
Physical Education.
English, Accountancy, Business Studies
Computer Science / Economics
Math's / Informatics Practices / Hindi
Physical Education.
From Principal's Desk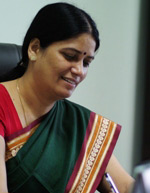 HGI has indeed come a long way with the completion of the last decade and it is a great honour and responsibility to be the Principal of an institution for which so much has been envisioned. But we must realize that basking in past glory will only retard our progress into the inevitable future. To create an educational institution on an enriching 20 acre campus, which is both modern and progressive, while keeping our Indian values intact, is a formidable challenge. With every challenge though, I see opportunities. My vision for HGI is to mould the uncertain future with the good points of the past, to provide the holistic education to my students, to gear them to face challenges of a modern, fast and technologically controlled world with acumen and confidence.
Play group


Salient features of play school
Pre-school timing 10:00 AM to 01:00 PM.
Lady care taker to pick and drop play group kids.
Bus Facility or door to door pick and drop facility
Craft, fun project, fun activities and games.
Learn about age appropriate games and toys
Learn about how to build your child,s self esteem
Learn about discipline

Downloads
Admission Form
Prospectus
Contact Details
ADDRESS:
H.G. INTERNATIONAL SCHOOL, NEAR JAIN TEMPLE,
MANPUR, ABU ROAD – 307026,
RAJSTHAN, INDIA
Mob : (+91) 9413 373280, 9928 990097
Tel : (+91)2974-222945, (91)2974-225520
Fax : (+91)-2974-225646
School Site Map