Hotel Golden berry situated near delwara, having a swimming pool, a restaurant and 8 cozy and super comfortable rooms. Their location provides a profound view of the Arravalies whose air is going to tickle your heart with a variety of emotions being born.
Being the best and the only hotel Located near Delwara which decorates the hotel with the atmosphere of historical feels, it has in it's vicinity many interesting places to roam, like Trevor's Tank, Achal Garh, Peace Park, Guru Shikar, each having their own historical and geographical values.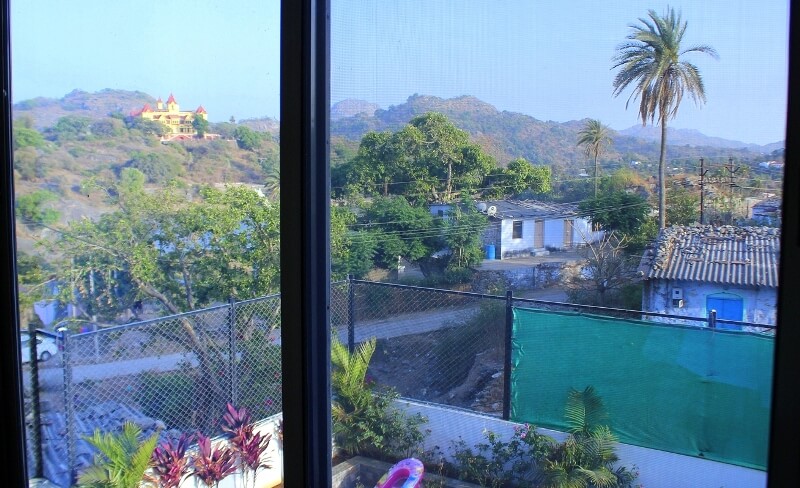 Why Golden Berry
– Among only the few hotels with swimming pool in mount abu
– In house Restaurant, Super Deluxe Rooms, Swimming Pool, Amazing Nature Views, Delwara Surroundings
– Overwhelming Hospitality, Closest to all the biggest tourist destinations and located close to a lake
Rooms Gallery of Mount Abu's Hotel Mount View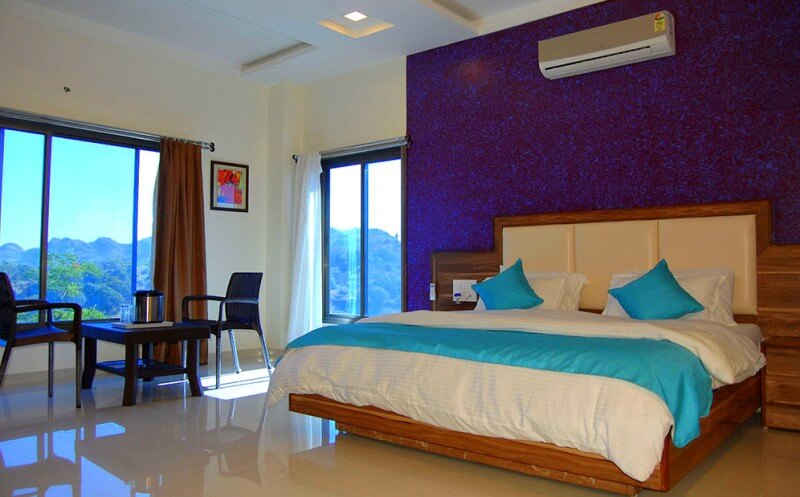 Super Deluxe Guests Rooms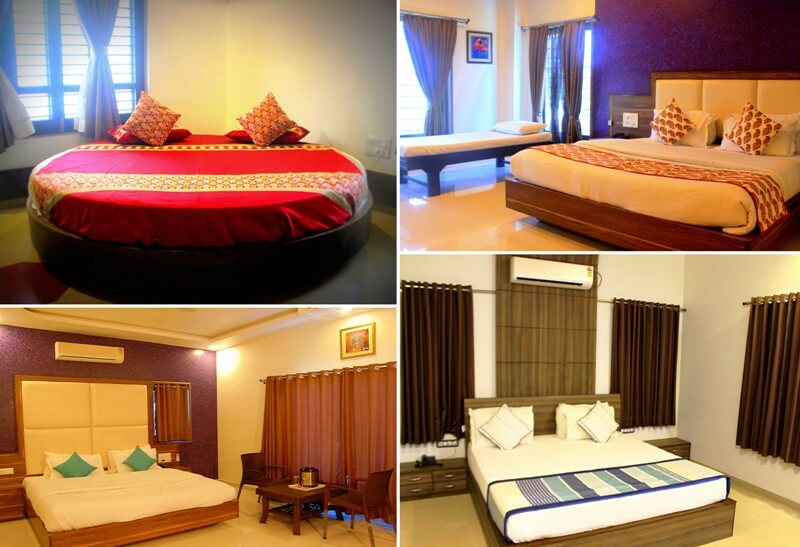 The guest houses are so cozy and entering the very place will be a new era of peacefulness and comfort which surpasses the other unwanted elements at a whole new league with their Super Deluxe Rooms.
Exclusive Features
– Roof Top, In-house restaurant
– Privacy for parties at pool side
– Swimming pool, Pool games, for all
– Amazing views of AVM Lake, Temples, Nature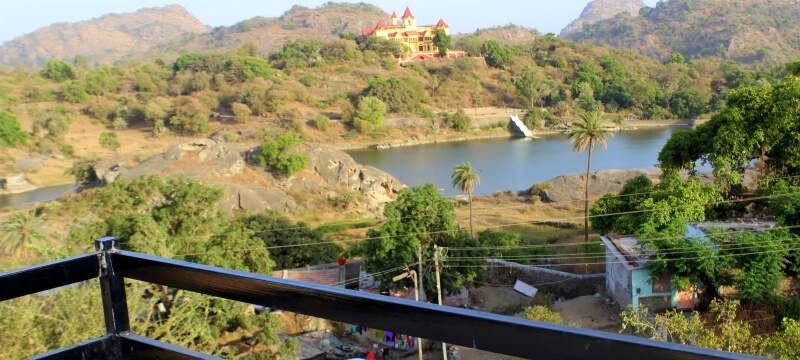 Mesmerizing Nature's view from Hotel's Roof Top
AC Restaurant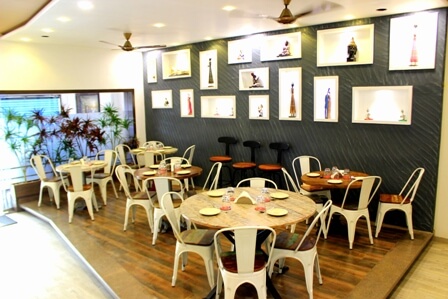 Enjoy delicious and mouth watering food which drains the tiredness out of the body with the help of their rejuvinating food enjoyed under air conditioners.
Swimming Pool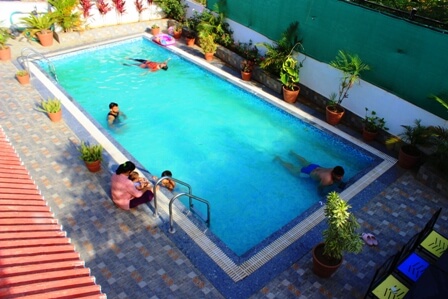 The perfect place to chill out with family and friends is nowhere else than a swimmimg pool where u can swim, enjoy and have fun. Sitting by the pool will make u feel the cool of the water.
Golden Berry Hotel Summary
– Category: Luxury
– Check in: 10:30 am
– Check out: 09:00 am
– Room Type: AC, Garden View
– Extra bed: Available on demand
– Total Super Deluxe Rooms: 08
– Rooms Arrangement: Ground Floor: 02, First Floor: 06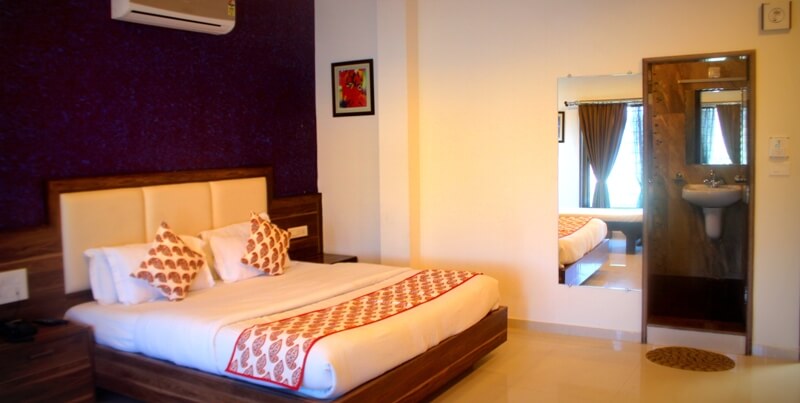 Contact Details
Website: hotelgoldenberry.com
Email: hotelgoldenberry@gmail.com
Proprietor: Mr. Rajesh Lawani (94141 52213)
Contact Person: Mr. Rakesh (94109 94110)
Address: Hotel Golden Berry, Opposite Dilwara Jain Temple, Behind Delwara Bus Stand, Delwara, Mount Abu – 307501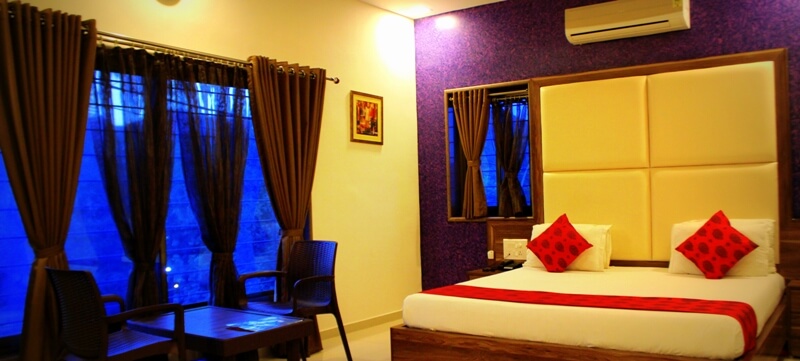 Tariff Details
Tariff starts from 2999/- onward, for current tariff feel free to call GM for latest tariff
Quick Booking Enquiry with AT Discounts
Book via abutimes and get assured discounts from 10% to 30% (Redeem discount by showing the mail while confirming the booking)
Locate on Map
Delwara​ Jain temple been so finely built and the privilege of dinning near the world famous temple and a pilgrim spot is made possible by the efforts of the faculties of Hotel Golden Berry.

To experience the historical air, breath in the lap of Aravalis, dive into the swimming pool of happiness and joy, comfort yourself with the coziness of the rooms filled with the fragrance of care and prestige, rejuvenate with the food in the restaurant of freshness and calmness.
For more posts related to Hotel Golden Berry,
click here
The tariff varies with season and discounts produced by AbuTimes are finalized by Hotel authorities itself