TREVOR'S TANK  defines the treacherous Crocodiles and the mesmerizing beauty of wildlife, a place where the beauty meets the beast and this combination is valuable.
The area enclosed here gives majestic views of flora and fauna and a feeling to adore and relax all your metamorphic senses and refresh them to give a feeling of livelihood in the middle of the jungle.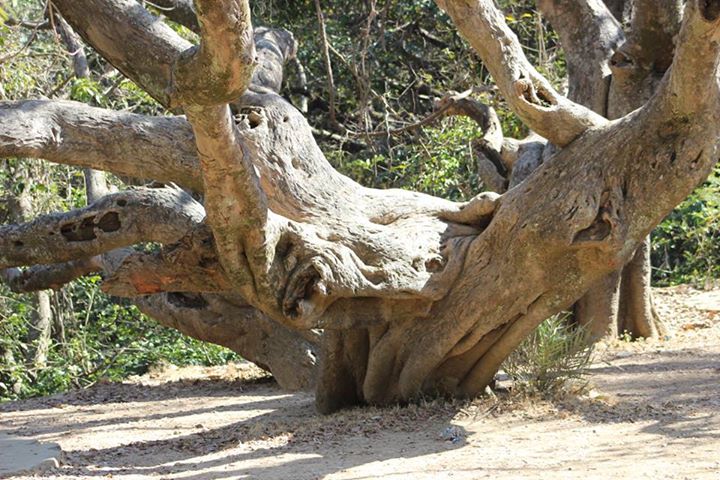 Eventful History:
The right choice for an insane nature lover is 5km away from the Kashmir of Rajasthan.Years ago,this magnificent place was designed by a British engineer 'TREVOR' who made it for breeding crocodiles,but as the clock ticked it became a place which gives you an insight of nature's bounty.
Season to Visit:
The serene and fresh felt surroundings makes your body relax. The best time to juggle your legs to this place is November and December,as you can see the drastic crocodiles resting on the rocky shores and the black bears who are in a hunt to be watched.It serves to be a great picnic spot for you and your family ,many local people visit these lush green surroundings to enjoy and feel the freshness of the evading trees.
Things to Remember:
– The huge man made tank used for breeding crocodiles is waiting to be witnessed.
– A visit will offer you picturesque scenery and a multitude of views.
– It contains many viewing stations where plentiful wildlife and the threatening bears are waiting to be watched at night time.
– The paradise for Birdwatchers and Shutterbugs is here,as it is a habitat of many birds like pigeons,peacocks and partridges.
Important Information
– You have to empty your pockets and pay to enter the man made beauty in nature.
– After you enter the main gate,you will have to drive upto 3 kms to visualize the serenic scenery of the pond.
– Its very rare to get something to eat,so do pack all your required things,if you are planning for a picnic.
– Sweet Rabbits and birds are waiting to be a reason to make you blush,so do visit this place.
Useful Information
Timings: 9:00 am to 5:00 pm
How to reach: The eventful hills and the shivering climate of Abu will make you drive 5 km more to reach the crocodile's lake, or you can use jeep which is the cheapest mode of transport.
Away from the pollution,sweat and heat ,Here is a place where the dangerous crocodiles share their paradise with the lovable birds enhanced with the beauty of flora and fantastic fauna,So what's the wait for, pack your bags and make it memorable!!!