Mount Abu the beautiful town located at the Aravalli Ranges at an altitude of 1,220 mtrs the only hill station of Rajasthan which is also at the border of Gujarat and Rajasthan.
It is a very vibrant and lively place away from the hustle and bustle of the cities. A perfect blend of the modern India and culturally rich Rajasthan, Mount Abu is a town which experiences a season of tourist sat least 200 days a year.
The number of temples from the ancient times will soak you in spirituality and the tranquil environment will help you explore your inner peace. All this while experiencing encompassing vistas and breathtaking valley keeps you mesmerized.
The town experiencing tourists all-round the year it's the summers of Mount Abu that needs a special mention. It's a haven for the ones looking for a relief from the scorching heat and pollution of the cities.
Weather: Mount Abu experience summers in the month of April – June which is warm and pleasant. You may see a lot of tourist crowd from mid-May mainly from Gujarat due to summer break in schools. Families can be seen enjoying and chilling by the Nakki Lake (one of the main attractions of Mount Abu). Summers are the best time to explore the valley.
Temperature: The average temperature ranges from 23 C to 33 C. The days are warm and pleasant but the nights are generally cool.

Things to do in Mount Abu in summers:
A lot of fun activities can be done in summers like:
1. Meditation: Mount Abu is like a heaven for the ones who love meditation and yoga. The scenic beauty provides you with the best places to find peace and meditate. The peaceful Nakki Lake is a heaven for meditation at early morning. Also the Prajapita Brahmakumari meditation center is a place for meditation and yoga.
2. Boating: You can enjoy boating and water zorbing in Nakki Lake which is surrounded by mountains. An amazing experience amidst such serenity and scenic beauty is something to die for.
3. Trekking: This is one of the thrilling things to experience when you are at the top of the Aravalli Ranges. Walk the tortuous trails to unveil the stunning view and number of flora and fauna.
4. Camping: Get a chance to stay outdoor in your camps between the tranquil atmospheres surrounded by the mountains amidst the cool night breeze. The camping excursion will help you get out of your hectic life and experience peace. Gaze the starry nights with bonfire.
Suggested: Lantern Campsite
5. Rock Climbing: This is for the ones who are into adventure and want an adrenaline rush. It will provide with the best, whether you are a pro trekker or a beginner.
6. Sight Seeing: Visit all the tourists spots of Mount Abu including Delwara Temple, Achalgarh temple and fort,Guru Shikhar, etc.
7. Adventure Sports: You can experience different adventure sports here like Zip lining, Rock Climbing, ATV'S, Rappelling, Land Zorbing and many more. So all you adventure junkies what are you waiting for?
Places to visit in Mount Abu:
1. Guru Shikhar: The highest peak of Aravalli Ranges is the Guru Shikhar which is situated at 1,722 m above sea level. From the top you can see the whole town and also the villages nearby. The temple of guru shikhar provides you with the best view. People come here to worship Guru Dattare.
2. Nakki Lake: The main attraction of Mount Abu is also the largest manmade lake in India. It encompasses a very romantic view with a lot of fun activities.
3. Delwara Jain Temple: The temple is famous worldwide for its fine architecture and great marble work.
4. Achalgarh: An example of medieval landmarks It was built by RanaKumbha. There is a Shiv temple and a fort at Achalgarh which can be trekked to.
5. Trevor's Tank: It is a beautiful place which was constructed by a British specialist for the individuals to enjoy, watch and appreciate the nature. Crocodiles can be seen relaxing in the sun near the lake.
6. Sunset Point: Enjoy an enthralling sunset at the sunset point and enter into trance with the beauty.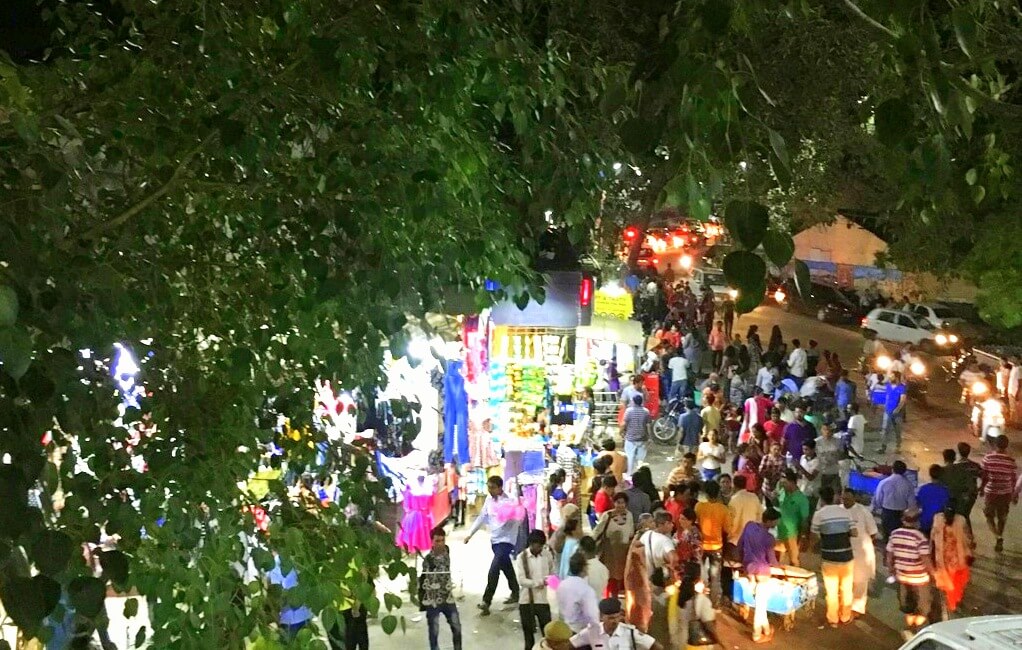 Food that can be enjoyed–
1. Softy: You can enjoy softy ice cream of different flavors at Nakki Lake. People can be seen enjoying it not only in summers but also in winters.
2. Breakfast: Different breakfasts like Pohe ,KadiPakoda, Samosa, Kachori and also tea and coffee.
Location: Chacha Museum Chauraha.
3. Street Food : Street Food like PaniPuri, Dabeli , PavBhaji, etc
4. Rajasthani Thali: The authentic and rich rajasthani thali can be enjoyed in Mount Abu.
5. Gujarati Meal: A delight for the gujarati tourists Mount Abu caters you a large variety of gujarati breakfast and meals in the form of thali.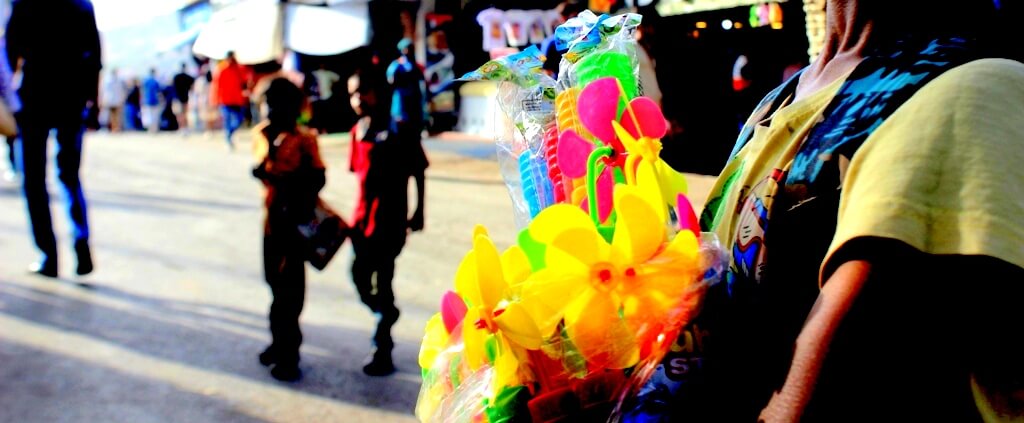 Flora and Fauna:
Mount Abu's wildlife sanctuary is rich with flora and fauna and you can spot many wild animals roaming freely near the jungle area.
Few of the flora and fauna that can be spotted easily are listed:
1. Green Avadavat/Green Muniya – This bird can easily be spotted here in the town. A vulnerable species which is now endangered but here in Mount Abu you can spot a large number of them. A delight to the eyes.
2. Grey Jungle Fowl – The wild version of the domestic fowl have a beautiful coat with different colors coating their body.
3. Sloth Bear – If you spot a giant teddy bear with a black fur walking the streets of Abu you know what it is. Sloth bear can be found and spotted easily here in the sanctuary.
4. Indian Leopard- This fierce predator also can be seen strolling near the Jungle area. They can be seen camouflaging with the dry trees and rocks.
Some other animals that can be seen easily are Wild boar, Jungle cats, Mongoose , Porcupine, Sambar, Indian Wolf , etc.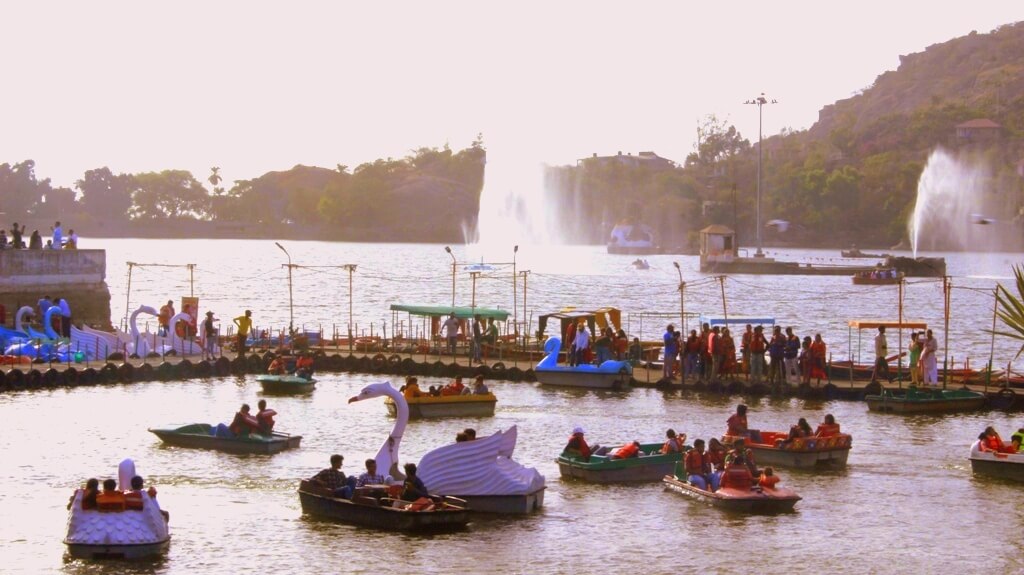 Flora also sees a rich bio diversity here in Mount Abu:
1. Bamboo
2. Mango Tree
3. Mulberry tree
4. Carissa Carandas (Karonda)
5. Different types of Orchids
6. Date Palm
7. Nilgiri
8. Beal Fruit
9. Trees used for medicinal purpose and for ayurvedic purpose.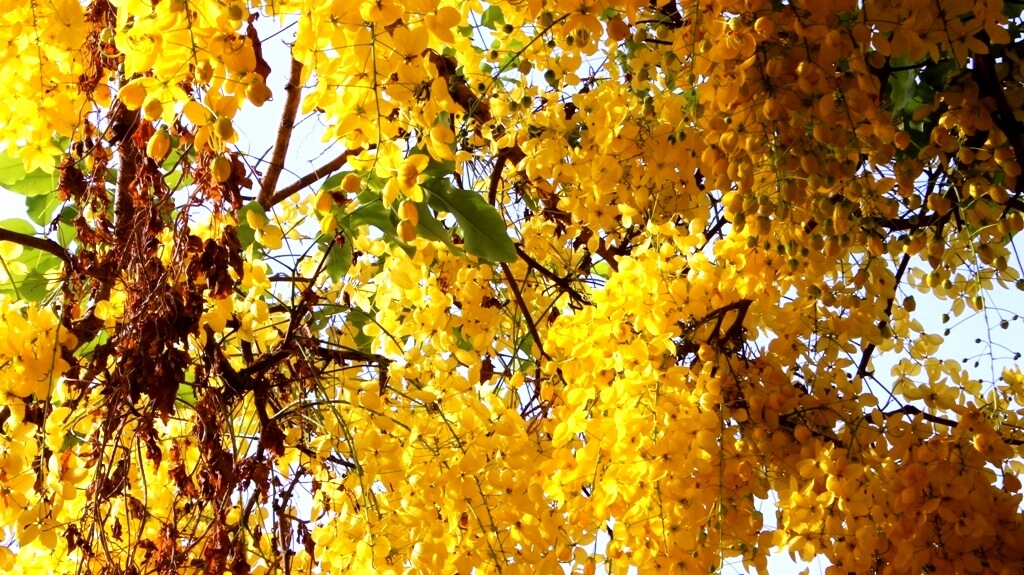 Last but not the least The Golden Shower Tree also known as Amaltas that grows every summer and decorates the whole valley of Mount Abu.
Also you can stay at hotels at beautiful locations which provides you with a great view surrounded by mountains and beautiful landscape. You can find peace and pleasure at these hotels. Also you would never want to leave your room ever.
Why wait to see heaven after you die when you can witness it while you are alive.
Mount Abu with a rich history is a place which will introduce yourself to you.
"If you ever question serenity Mount Abu is the answer to it."
So what are you waiting for?
Visit this beautiful hill station and get lost in its beauty.
Come and experience nature in its purest form.
written by:
Mitali Sharma