News | On the first day of this month the Annual Investiture Ceremony was organized at St. Anselm's School, Abu Road under which all the elected house captains and president swear to undertake all the responsibilities given to them in the complete satisfactory of their superiors and make School proud with their achievements.
The ceremony was organized in the presence of Chief Guest Bishop Revlan Mar Rafin Thetin, Mission Superior Gujarat; Rajasthan Revlan Father Francis Kodean, Sister Antonia. Along with Principal of School Father Joseph Samshabad chief guests started the ceremony with lightening diyas followed by a Ishwas Vandana (prayer).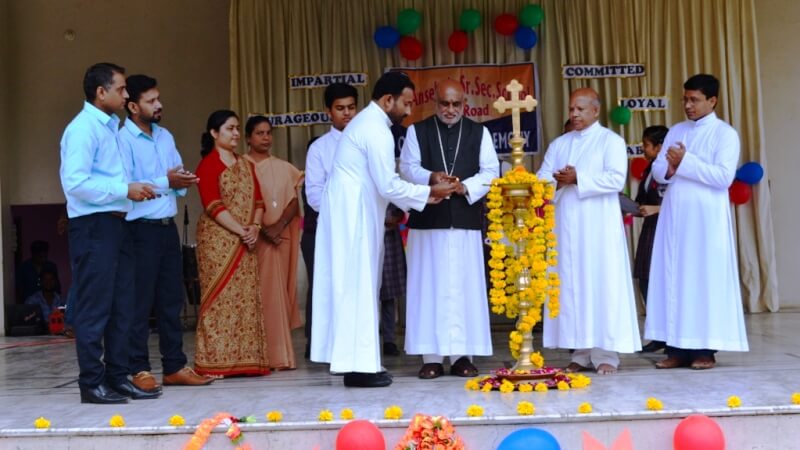 In the ceremony Mr. Shivam Agarwal was elected as President and Mr. Sunil Chaudhary as vice president of all house group leaders where as Yash Panchal was elected as President and Atharv Mathur as vice president for Ruby House; Rohan Khan as captain and Tushar Lohani as vice president for Emerald House; For Sapphire House Harsh Rawal as Captain and Somil Khanna as vice president were elected and last but not the least Pranav Chavda as Captain and Gitanshu Agrawal as vice president for Topaz House.
The other elected students are Tanvi Gurjar, Jatin Soni, Siddhart, Priyanshu Soni, Deepal Morwal as Cabinet Minister and for Deputy Minister Bhavya Agarwal, Abhinav Makwani, Akshita Jain, Harshit Chaudhary, Kavya Agrawal were elected.
The investiture ceremony was again a beautiful event as programs like oath ceremony, welcome of highly respected chief guests, cultural activities were organized and inspiring speech by principal and chief guests were also delivered.