Hotel Toppers Corner, Mount Abu | If perfection had a colour this hotel would have grabbed even that to pain its walls. Hotel toppers corner a perfect corner in this beautiful station to spend the best parts of your holiday and make memories of Mount Abu. A perfect premises with well-maintained set of 13 rooms and facilities just a call away. And what best can happen when you are served with a perfect breakfast retreat in the in-house garden restaurant.
The serving staffs plays the magical stick to make your stay perfectly embroidered with its facilities like wifi, complimentary services etc. and the cherry on the cake works out when you get to see the newer view of mount under the guidance of adventure sports expert, as assisted by the hotel. So make your stay a perfect album of memories with Hotel toppers corner.
Rooms Gallery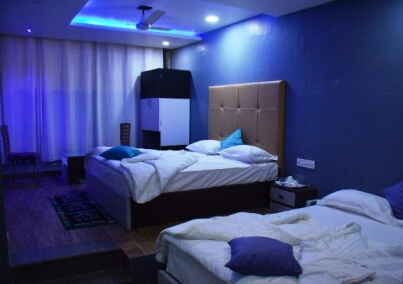 Super Deluxe 2 & 4 bedded rooms
Soothing light and spacious rooms with very soft and relaxing beds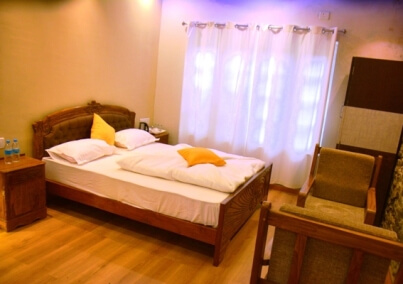 Deluxe Rooms
Modern interiors and well furnished rooms for comfortable stay
Festive offers hotel toppers corner mount abu
Generally tariff of hotels in mount abu rises during season specially in Diwali and New year, but Hotel toppers corner is offering 10% festive discount on all bookings
Summary of toppers corner hotel, mount abu
– Category: Boutique
– Check in: 11:30 am
– Check out: 10:30 am
– Room Type: Garden View, Boutique, Super Deluxe
– Extra bed: Available on demand
– Total Rooms: 13
Super Deluxe 4 bedded family : 03; Super Deluxe: 5; Deluxe: 5
– Rooms Arrangement: All rooms on ground floor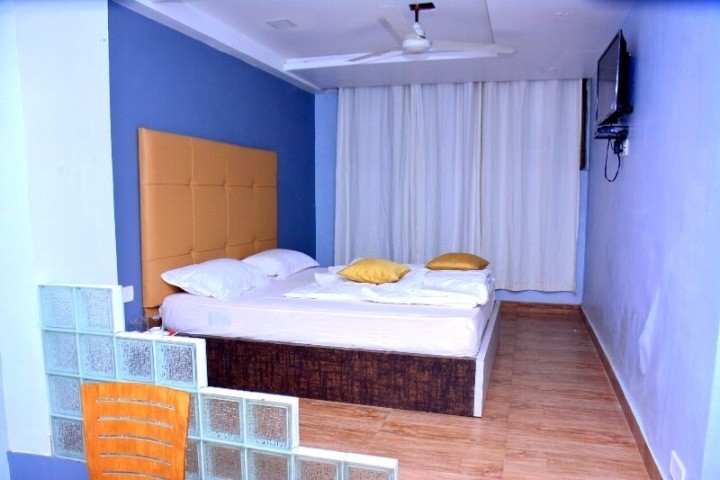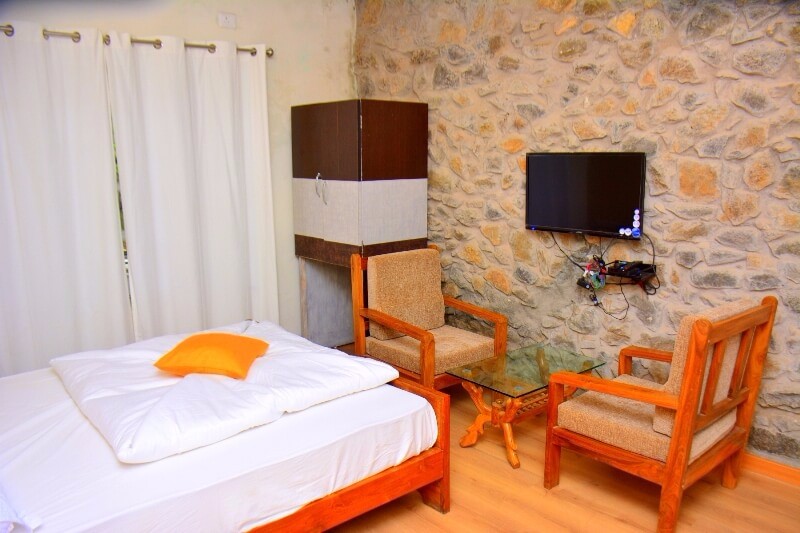 Tariff Details
Tariff starts from 2999/- onward, for current tariff feel free to contact GM
Quick Booking Enquiry
Introductory offer: 10% Discount on all bookings made via abutimes
Locate on Map
Energize your soul staying at Hotel Toppers Corner, Mount Abu and experience the world class ambiance and overwhelming facilities.
The tariff varies with season and discounts produced by AbuTimes are finalized by Hotel authorities itself