Nakki Lake is the heart of hill station. Its a must visit place as it gives no. of reasons like shopping, boating, eatery, etc; the mythological lake is the largest man made lake at the height of 11,000 m. Pleasant atmosphere, surrounded by Aravalli hills, mist in air, cold breeze make it perfect place for romantic evening.
Facts and Beliefs
– The only Indian artificial lake situated at a height of 1100 meters above sea level.
– The lake is in length of about a half mile and in width about of a quarter of mile and 20 to 30 ft. deep towards the dam on the west.
Mystery behind the name
– Dug by God's nails (nakh) to live in, for protection against the Bashkali rakshash.
– While other is of Rasiya Balam (a sculpture of Dilwara Jain temple), who dug the lake, as the king told that whoever will dug the lake within one night I will marry my daughter to him. But later king's wife refused and he couldn't marry the king's daughter.
– The sacred lake for the proud Garacia tribe coming to the lake on their festival in Shukla Paksha in April to worship and remember their ancestors, and consecrate their nails in the lake.
Must do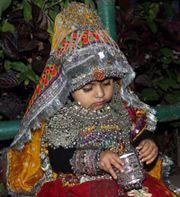 You can dress up in some beautiful and variety of attires like queen, policeman, bandit, king, etc and get a click for life time memory. This photographs are provided you within half an hour and this whole costs less than a pizza.
– The picture perfect location of the lake surrounded with mountains, gardens, fountains and hill formations also make it a best place for photography and the sunset makes it to your perfect canvas.

Don't Miss
– Softy Ice-cream
– Boating
– Shopping
– Channa Chor Garam
– Boiled corn, seasonal fruits
– Photography
– Dinner in restaurant with its legs in lake.
Things to do
– Nakki Round Walking
– Exercise
– Mehandi Art
– Water Ball
– Horse Riding
Places around
– Toad Rock (200 stairs away)
– Honey Moon Point (1 km away, opposite to Ganesh Point )
– Ganesh Point (1 km away)
– Bharat Mata Naman Sthal
– Pandav Bhawan (500 meters away)
– Raghunath Temple
– Crocodile Park
– Hanuman ji Temple

Additional Information
– Timings: after 11 pm you can visit the lake to get relaxed under the open sky in the pleasant atmosphere with the mist in moisture.
– Duration: 1- 2 hours; You can spend the whole evening and still you will never feel to go back home.
– Good for: children, adults, couples, senior citizens, for every age group.
– When to visit: Evening is the best time to visit the lake, specially on Saturday, Sunday when plenty of tourists arrive abu to enjoy weekend.
– How to reach: Its at a walking distance form the main market and 75% of hotels in abu.
– Tickets: Open for no tickets to visit the garden.
– Parking: One parking around 150 meters from the lake, behind Horse riding stand, if coming from main market; another parking opposite to aarya samaj while coming from pandav bhawan.
– Facilities: Govt. complex to the RHS facing the main gate of garden 20 meters away.
Geographical Location
The luscious wonder.. With protean plunder.. Sans any thunder.. Soft as silk.. Smooth as velvet.. With bloody heart astute.. Kisses the eyes with variable hues.. A litany of fragrance cues.. To the marvel world of senses imbues.. Sight, tactile, gustatory delight anew .. Heavenly peaches .. The soul coos!.