Article | Mount Abu a beautiful hill station in Rajasthan has also been known with many different names like Arbudanchal, Abode of God and many other. This hill station in rajasthan is carved with so many natural, historic and religious reasons the makes this hill station a must place for every individual once in a life.
Getting in a quick details on mount abu lets us mention some facts and figures.
– The highest peak of rajasthan Guru Shikhar at 1,722 m (5,650 ft) above sea level is mount abu.
– One of the most beautiful Jain pilgrimage sites in the world "Delwara Temples"
– Shakti Peeth Maa Adhardevi ji Temple
– The largest man made lake at the height of 11,000 m "Nakki Lake"
And likewise there are many other place of attraction in mount abu that can be explore on the link mention below
Places to visit in mount abu.
There are endless things to discuss about mount abu but for now I will redirect the article back to the main point that is appearance of mount abu on rajasthan tourism website.
Deficiency) On the page tourist destinations of raj. tourism website their is no name of mount abu
Update) Being the only hill station and part of rajasthan, mount abu should be definitely on the tourist destinations page.
****
Deficiency) No introduction of mount abu on home page of website tourism.rajasthan.gov.in
Update) As mount abu is the crown of rajasthan this beautiful hill station should be listed on the homepage of website.
****
Deficiency) Things to do, Content related to mount abu is very less and just few pictures are available search results.
Update) If you search for mount abu on tourism website there should be atleast one web page and pictures along with some links related to mount abu of other website.
****
Deficiency) Not even a single tourism spot in "Jaane Kya Dikh Jaya" a video drive by rajasthan tourism.
Update) "Jaane Kya Dikh Jaye" a beautiful video drive exhibiting beautiful place to visit in rajasthan and in mount abu there are many place that can be included but still there is no such cover so far.
****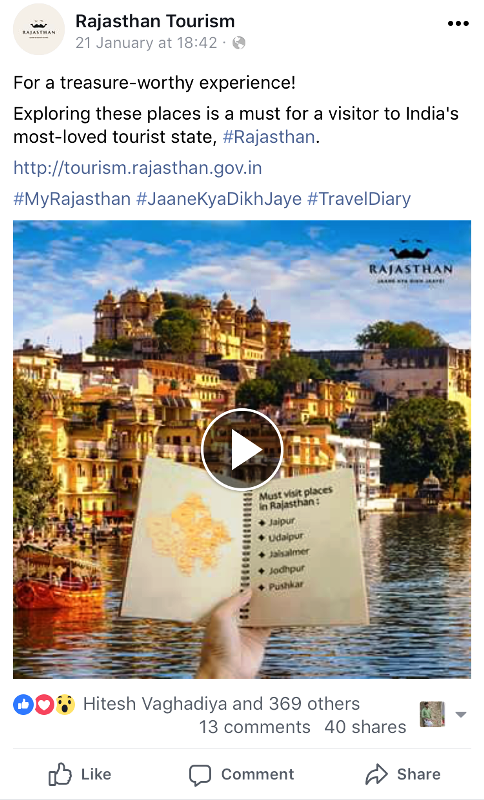 The dedicated Facebook Page of rajasthan tourism is been constantly promoting events and other posts to promote tourism in mount abu, even in a recent video published on the fb page where many tourism destinations of rajasthan were listed mount abu got no listing. Its not only negligence of mount abu dept. will have to think mount abu can be major source to attract tourists in mount abu. Over to that mount abu falls in rajasthan and it should have been granted a big space on the website initially but its a big irony that mount abu hasn't got the place this beautiful hill station deserves. If mount abu get a good governance this beautiful place will turn into an amazing tourist destination and at the same time will help to increase tourism in rajasthan, India.
This article it to bring this issue to rajasthan tourism department with a belief suggestions by AbuTimes will be considered and soon mount abu will be highlighted on rajasthan tourism website website