News | The only hill station of Mount Abu always known for its peaceful environment and friendly localities behavior is today silent and closed, protesting hard for their very basic right "To build or Repair Home/ Buildings". Yes you might be surprised reading this that a town is fighting for the permission of repairing their houses but its true as from decades construction and repairing is restricted in Mount Abu.
In 2015 when Master Plan for Mount Abu was finally passed and just the guidelines (Building Bylaws) was needed to regulate construction and repairing permissions in Mount Abu a big political and personal issues pitched in and as a result the bylaws turned into a football that couldn't reach either goal posts.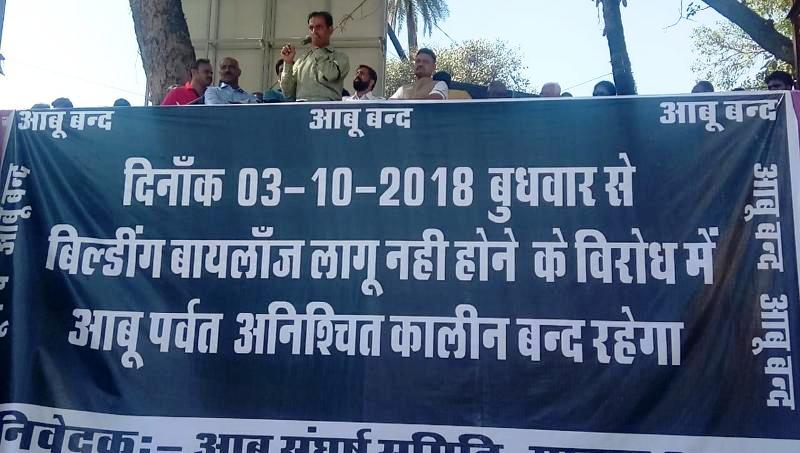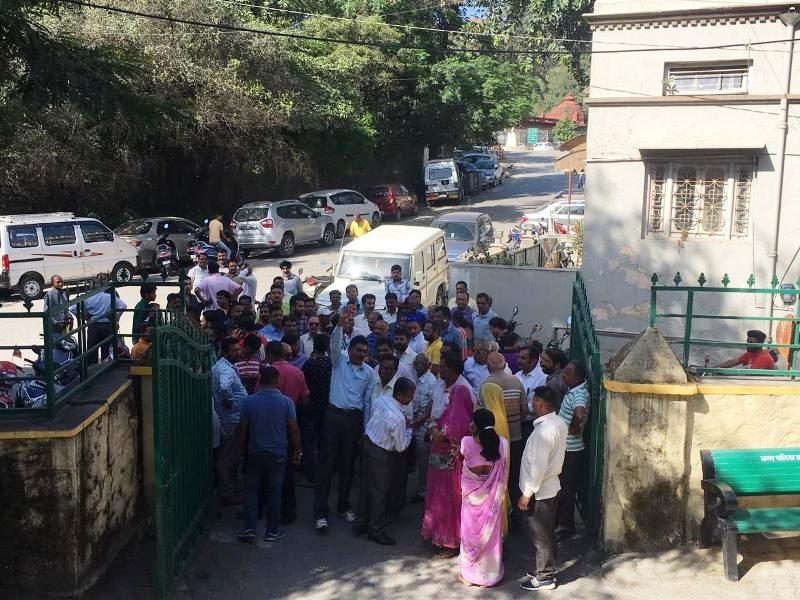 When the dreams of a dream house were fading and people were once again feeling cheated by another govt. leaders abuites rise up with a protest, a protest to fight for their right, a fight for not to sit back and beg for bylaws but to come out of their house and raise their voice in one speech "We want Building Bylaws its our right and we will get it".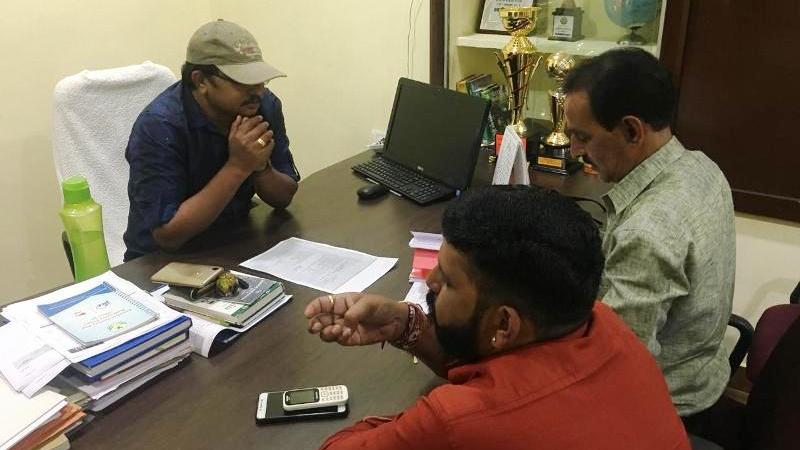 On 27th Sep 2018 all abuites which later got shaped into a committee termed as "Abu Sangharsh Smiti" gathered and drafted a letter to CMO via SDM asking to pass the building bylaws else they will call a complete close in Hill Station from 3rd Oct 2018. As expected their was no response from CMO and abuites who had already pulled up their socks to get the building bylaws approved this time, called a indefinite close and gathered at Kitchen Garden, Mount Abu.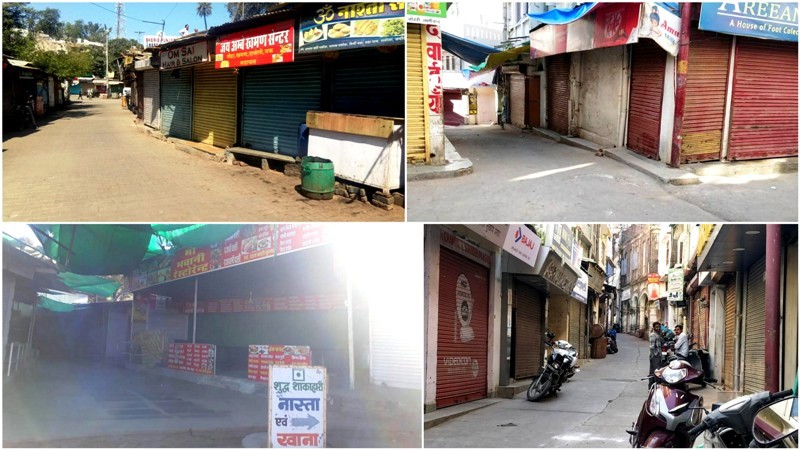 It was a historical close for Mount Abu as not just shops but all the hotels, streets vendors, labor, even all Schools just everything called a complete off for indefinite days and gathered to fight for their basic right. Just after few hours on 3rd Oct itself Building Bylaws were passed from govt. table and were forwarded to Mount Abu DFO for its approval, under the supervision of corresponding higher authorities.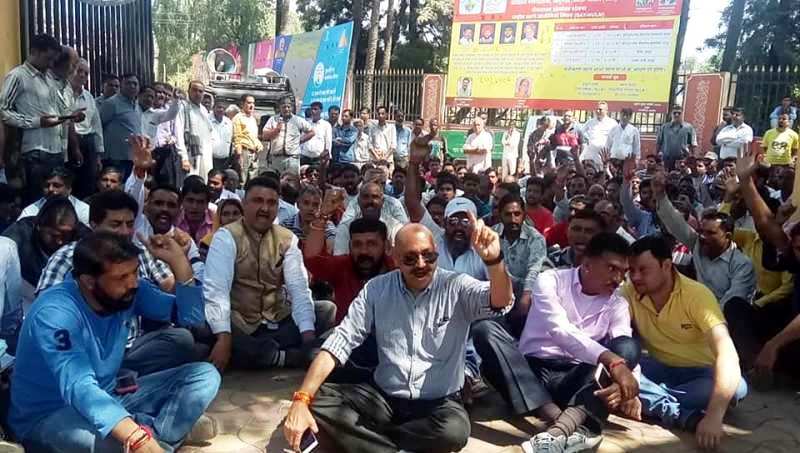 A flood of confusion with a confusing letter proposed by govt. made abuites to once again gather and understand are the bylaws approved or its just a lollipop with no candy inside. Abu Sangarsh Committee didn't found the letter specifying the clear intentions of govt. and decided to do a candle march and continue their protest. Thousand of people marched in Mount Abu with candles in their hands protesting for their basic right.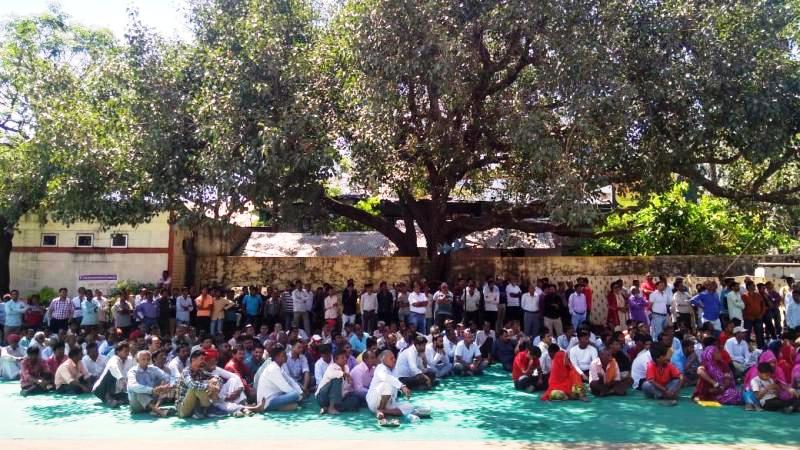 As the confusion was still fresh and no further activity was shining, Abuites called off for day 2 as well and gathered in front of Nagar Palika and continued their protest. Abu Road UIT Chairman Mr. Suresh Kothari visited Mount Abu to clarify the intentions of govt. but failed to compromise with public satisfactory and abuites called off for the day 3 as well with a clear message we want orders in simple words that construction is permitted in Mount Abu as per bylaws else will not open abu for anyone.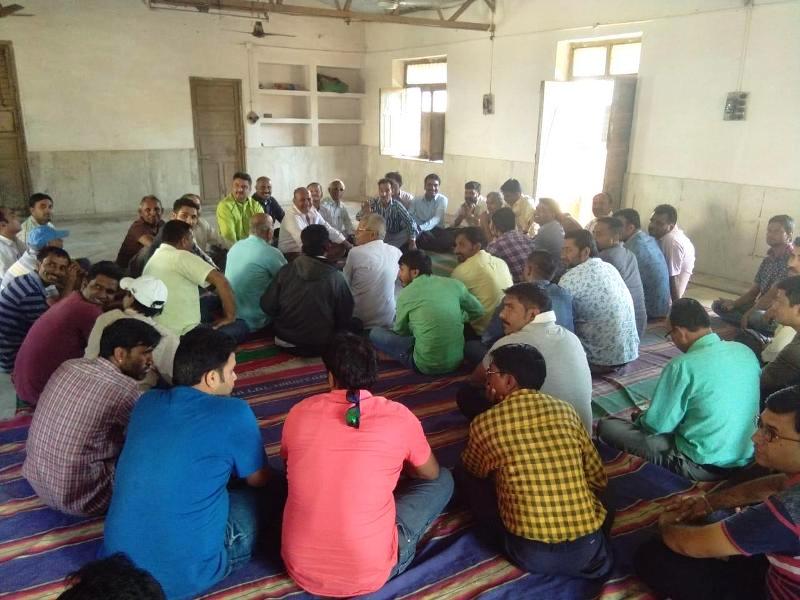 Lets hope today some sweets fall in favor of abuites and people can once again regain their daily routine. Although the protest was very peaceful no one was forced to close their business but people did it voluntary, and thousands of people stayed united for their right. Abu Sangharsh Samiti lead by Mr. Sunl Acharya, Mahendra Singh Parmar, Pravin Singh, Bhaskar Agarwal, All the Presidents of various community, trades and etc along with thousands of abuites are strong and rigid to get their basic right of making homes in Mount Abu.