Lantern Campsite, Mount Abu and Lantern Food n Fun is the all new adventure campsite in mount abu by AbuTimes.com. Composite of several campsite in mount abu like Rooftop, Garden, Jungle; Lantern Campsite becomes the most unique and exclusive camping/ adventure providing company in mount abu.
Lantern Rooftop Campsite located in the city is the best place for people specially couples, family or girls who want to experience camping with ease, with the attached jungle in backside will keep the excitement of being in forest always alive and at the same time you have a safe Quechua tents on the roof under magical tree and open twinkling sky.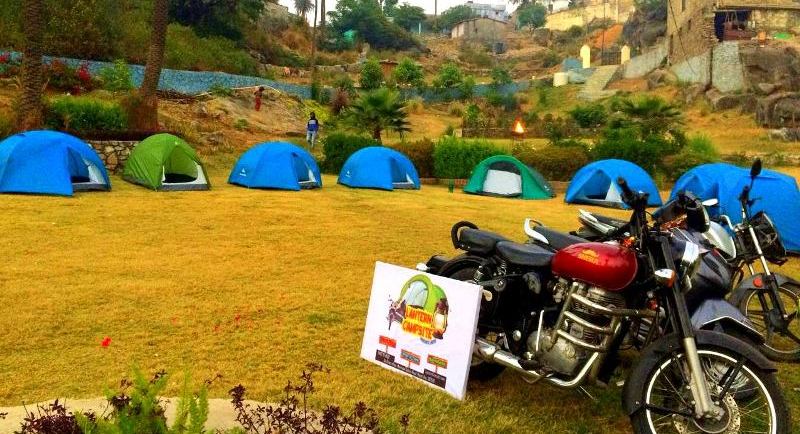 Lantern Garden campsite can accommodate upto 100 people and more, located away from city is the best place for big groups, Students, Families, Corporate, Boys and others. Safe Quechua tents placed in the lush green garden close to hills and privacy with beautiful flowers all around will lend you a lifetime memorable stay on the highest peak of Aravallis in Rajashan, India.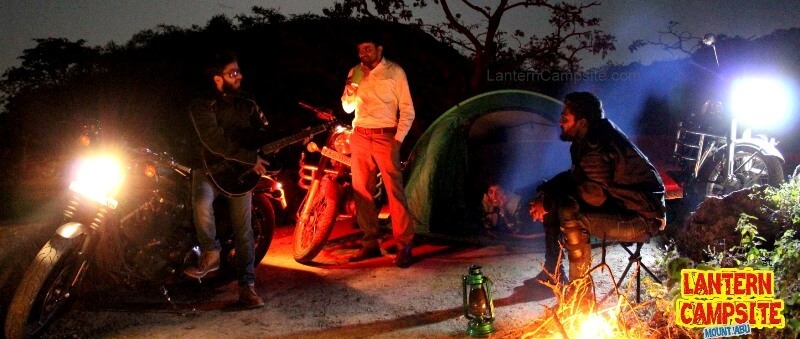 Why Lantern Campsite
– Rooftop, Garden etc. completely new and most secured camping in mount abu.
– Multiple adventure packages with different and well managed thrill activities for the best adventurous experience.
– Beautiful Magical Tree, Professional Bikers/ Riders Point, Jungle Stay, Food making like many unique activities.
– A venture by the only tourism and media portal of mount abu "AbuTimes.com". That has stand up on all the expectations of viewers.
Daily Schedule and Package
– Early Morning Trekking/ Caving/ Bird watch/ jungle walk with breakfast etc
– (Sightseeing) Delwara/ Achalgarh/ Gurushikar visit
– Back to campsite
– Coffee/ Tea
– Lunch…
– Rest
– Tea/ coffee
– Adventure activity like rock climbing/ repelling etc
– (Sightseeing) Sunset / Nakki lake / honeymoon point
– Back to campsite
– Campfire under magical tree with snacks like seekh paneer/papad/kheechia/soup/raab etc
– (Entertainment) under magical tree. music/ guitar show/ snake show/ magic show/ puppet show/ games
– Dinner
– Dance
– Good Night under open sky in safe Quechua tents
# This package costs Rs. 3000/- per person (rate depends on no. of people)
# Only stay 1000/- for a couple tent (2 adults) | 1500/- family tent 3 adults / 2 adults, 2 children
# Stay along with campfire under magical tree, campfire snacks, entertainment, Dinner, dance 1500/- per head
(rate depends on no. of people)
# Stay in guest room instead of tents 1000/- to 4000/- depends on room type, extra bed available
# Type of Available Camping Sites: Roof Top, Garden
Quick Booking Enquiry
Contact us
Contact Person: Er. Sanjay
Contact No: +91 9462 874806
Website: LanternCampsite.com
Email: lanterncampsite@gmail.com
Address: Municipal Colony Road, Before Petrol Pump, Mount Abu, (Rajashan), India. 307501
Locate on Map
For more posts related to Lantern Campsite,
click here