St. John's School, Abu Road ha succeed to embark on an innovative educational journey with an exhilarating mission since 1998, to create an institution where education is a delight for the children. The School has established an eloquent example of blending, dissemination of knowledge and skills with humanism and commitment to excellence.
The school is set upon the solid foundation of integrity, truth and learning. Established in the pollution free environs with lush green grounds; the school not only provides meaningful and rewarding education but also provide a strong moral fibre. SJS strives to keep the sensitivity of the human heart alive to fellow beings and Mother Nature.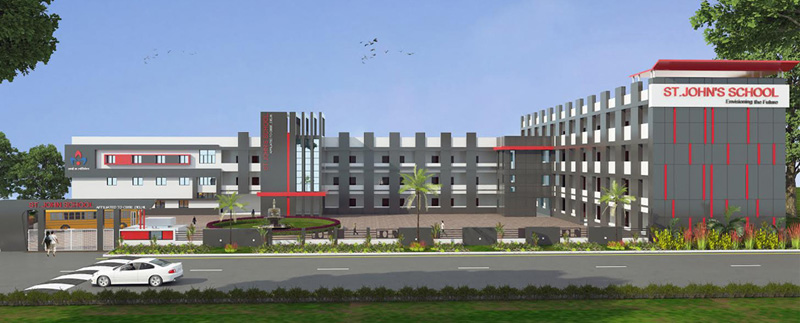 Why St. John's School
– The elaborate facilities and infrastructure provide an adequate environment for the mental and physical growth of the student leading to an all round development of each child.
– 17880.65 Acres play ground for all round development of students in academics and sports as well.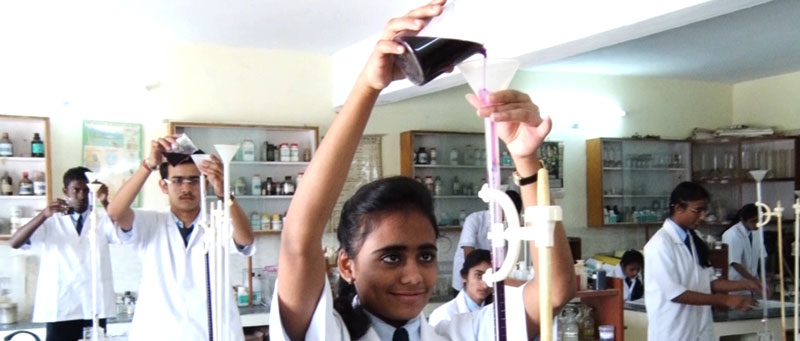 Features and Facilities
– Hostel: Well furnished and air conditioned rooms available only at St. Johns School in entire abu road.
– Transport: Transportation facilities available to all nearest towns.
– Class Rooms: Smart class rooms, well equipped labs, fully stocked library for a effective and soothing educational atmosphere.
– Activities: Sports, Indoor Games, Dance Rooms, Gymnasium, Music Rooms, Health and Medical Check Up and lot more.
From Principal's/ Director's Desk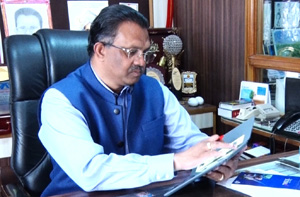 The focus is on nurturing creativity; observation, inquiry and critical reflection; building confidence and self-esteem; shaping character and inculcating abiding values of tolerance and compassion; appreciation of diversity and internationalism. – K.A. Shyam Kumar, Director.
Without dreams there is no hope and without hope there is no progress. Children are encouraged to aim high and guided to do their best in everything. "Nothing is more rewarding than the opportunity to shape the minds and lives of young children." – Uma Shyam, Principal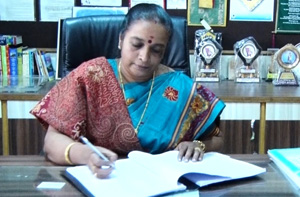 Admission Instructions
Span of Classes

The school offers admission to children in Pre-school I
( age 3 ½ + on 1st April of the year of admission)
Pre school II
( age 4 ½ + ) and from classes I to XII.
Registration and Admission
Registrations for the pre-school opens in the month of November . Admission of new students to various classes is made from the beginning of the academic session i.e.1st April of every year upto the 31st August and not later than the date except as specified below, subject, of course, to the availability of seats:
1 Children of transferable parents
2 Other floating population
Enquiries regarding admissions could be made during February & March
Details of Fee Structure
Nursery 15000/- annualy
I to V 14000/- annualy
VI to VIII 15500/- annualy
IX & X 17500/- annualy
XI & XII 26000/- annualy
SUBJECT COMBINATION FOR CLASS XI
Science
Commerce
English, Physics, Chemistry
Biology / Computer Science / Economics
Math's / Informatics Practices / Hindi
Physical Education.
English, Accountancy, Business Studies
Computer Science / Economics
Math's / Informatics Practices / Hindi
Physical Education.
School Summary
– Students: Co-Ed
– Medium: English
– Classes: From Nursery to XII
– Streams Available: Science & Commerce
– Board: Affiliated to CBSE New Delhi,
– School Timings: Summers 8:15 am to 1: 45 pm; Winters 8:45 am to 2:15 pm
– Academic Term & Vacations
Summer Vacation: 30th April to Mid June; Diwali Breaks: 2 weeks
All Saturdays will be off for classes LKG and HKG; PTM is held on every second Saturday

Locate on Map
Contact us
Website: www.stjohnsabu.com
Email: stjohnsaburoad@yahoo.co.in
Phone: +91 2974 – 228085, 228088, 228288
Address: P.B No. 7, Shantivan- Post, Abu Road- 307510
Office Timings: Meet Us for Office Time (8:30AM to 12:30PM)

This spirit of caring is resonated in the school's efforts in the backward areas through the Interact Club. A school is what its students achieve.
For more posts related to St. John's School,
click here