Puja is a young Entrepreneur, Founder of PEARL. After her academics from St. Anslem's Abu Road; She started her career in events along with her graduation in Ahmedabad. After completion her studies in BCA she shifted to Mumbai and in a less span of time she started her own company. Puja has a mature network in the entertainment industry, including working relationships with actors, directors, producers and various key technicians.
" We have a done a interview session with this young and dynamic Entrepreneur belonging from Abu Road, who is presently establishing her footsteps in glamour world. "
[Q1] What's is PEARL Talent all about ?
Pearl is about managing professional work for Bollywood celebrities, Playback singers, Television Actors and Comedians. We handle their Films, Endorsements, Live Events etc.
[Q2] How you started PEARL Talent what was your vision initially and how it got upgraded with time ?
I had an good 2 years experience of working as a freelancer that boost me with enough of confidence to start my own company, I seriously had no clue how a company actually function, But I always trusted my instincts and without a second thought started it as a sole proprietor, Now its a 5th year and my company is a PVT. LTD. company i.e. "PEARL Talent Management Agency Pvt. Ltd."
Initially I dint had anything in mind, As I did lot of trail and error by my own and started working hard on it. Today along with my brother Tushar we aim to make it the "best Talent Management Company across Globe".


Puja during her work
[Q3] Generally people are focused to be either an engineer or a doctor; What made you get in glamour world ?
Since Childhood I was very fascinated towards this industry, and I always wanted to do something creative and unique in life. When I use to watch TV at home, I use to tell "mumma I want to be there", I could never imagine myself as an engineer and doctor, so I think it was something inborn for me.
[Q4] How was your parents reaction, were they supportive ?
Unlike other parents, My parents were always supportive, they respected my discussions, Though they have never imagine that I would do something big in life; and I think even today they don't believe that I have actually reached these heights of success. At the end, all they want me and my brother to stay Humble, grounded and respect everyone.
[Q5] How much difficult it is to establish yourself in a glamours world or in a event company; What were the problems you faced in start up ?
When You have a will to do something in life and make it big, Trust me nothing is difficult, In fact its fun and interesting.
[Q6] What do you think is the biggest thing you achieved in this field so far ?
I Feel Every event I do…till date, is as big as the last one. I always feel an achievement in successful execution of every event.
I still remember my first event, Which was offered to me as a host, when I was in my second year of college, The day I first hold the mike professionally and spoke to 100 people for 6 hours and earned that 400 Rs. and this very first income will always be my biggest achievement forever.
Also the day I was selected as the biggest fan of Katrina Kaif, and got the shoot with her and met her, and my photo with her was on front page of leading newspaper, then watching it online on UTV Stars was also an achievement.
My Childhood friend 'Sanjay' who is now rocking with his portal 'abutimes.com' appreciates my work and now my interview is being published on his portal is also among the achievements for me 😀 😛


Puja and her brother with celebs
[Q7] What is your life mantra, how you keep yourself up during hard times ?
I always follow my parents teachings, They say "Koshish Karne valo ki Haar nah hoti" so whenever I Felt low or had a bad time during an event, I simply call up my mom and talk to her, also my brother has been always my back bone in my good and bad times.
[Q8] How one should schedule their daily routine to handle work pressure and keep themselves energetic and unstressed ?
One Should always start the day early, and do meditation followed by pranayama and excersise. Once you complete your morning routine, when you start your work you'll be always energized and active. This routine also gives you peace and ability to handle any work related pressure easily without any complications and stress.
[Q9] What would you like to say to people planning to be an Entrepreneur?
All you need is a vision, dedication and a true heart to reach there.
[Q10] Your comments on govt. Social projects like Swatch Bharat, Digital India, Make in India and etc.
I totally support these projects, infact recently I did a small immature video for "MTV Junk that dunk" project based on Swatch Bharat. The concept was appreciated by many.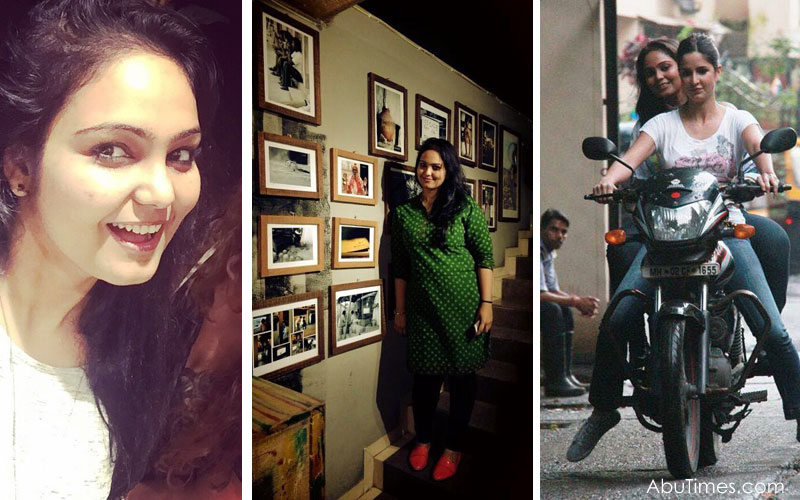 The young and dynamic "Puja'
[Q11] Over you your personal and professional life what all you do for your social life and responsibilities towards betterment of society
Well when you say Social Life, People think I am very social, Though very few know that I am a socially awkward type of person, Who likes to stay back at home watching a movie or reading a novel or just catching up with few close friends.
When it comes to betterment of Society, I honestly plan a lot, but can execute only few out of them, My Mom is the one who takes care on my behalf for many. She is a Social Worker and ex president of Lioness club.
[Q12] Your beloved quotations and inspiration or role model
"Live life to the fullest"
All those people who have achieved something in there life at there own, are my role models, people like Amitabh Bachaan, Dhiru Bhai Ambani, Akshay Kumar, Sania Mirza, Priyanka Chopra, Ayushmann Khuraana inspires me a lot.
[Q13] Your message to end up this interview
Just be yourself, Everybody else is already taken!!!!
Check out her shoot with Katrina Kaif