The exhilarating experiences found at Hotel Hillock have been told around by the guests who have been allured by it's richness and grandness. The opportunity to make your own exhilarating experience awaits you to Hotel Hillock.
What at Hotel Hillock makes your heart Pound harder ?
The Glittering antiques, the eye-catching walls, the fresh air and the Classy bedrooms add to the glory of the majestically standing building. The gardens to stroll and the swimming pool to simply dive right into the world of Comfort and happiness. The Mini world of comfort and happiness found at Hillock, till date has successfully fulfilled their guest's every expectation and has made sure their stay at Mount Abu is filled with excitement.
Hillock's Rooms Gallery
Hillock Hotel Summary
– Category: 4 Star
– Check in: 10:30 am
– Check out: 09:00 am
– Room Type: AC, Garden View
– Extra bed: Available on demand
– Total Rooms: 40
Couple Rooms: 4; Double Deluxe Rooms: 32; Terrace Suite: 03, Suite: 1
– Entertainment: Indoor games, Swimming pool, Puppet Show, Magic Show
– Rooms Arrangement: Ground Floor: 01, First Floor: 14, Second Floor: 15 Top Floor: 10
Sister Concerns
Piccadilly Plaza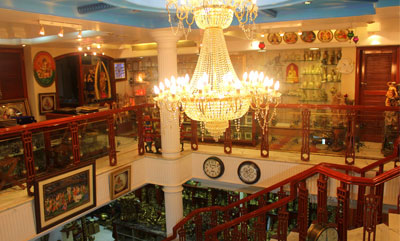 An unique shopping centre, situated in the heart of the city. It has a vast array of hand made items stretching from textile printing and painting, metal work, original ornamental wooden articles, ethinic jewelry, dazzling traditional clothing both for man & women…Know More
Hotel Karnavati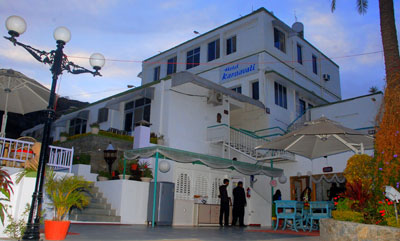 The Hotel is surrounded by serene and lush green environment amidst of whispering Palm, Mango & Nilgiri trees. With beautiful natural Rocks.Hotel Karnavati is located close to the city's bus stand and minutes away from business districts… Know More
Contact Details
Website: HotelHillock.com
Email: reservation@hotelhillock.com
Contact Person: Ajay Kumar (Reservation Manager)
Contact No: +91 76659 68231, 02974 238463, 238463
Address: Main Road, Mount Abu-307501. Rajasthan (India)
Tariff: Starting from 4999/-
Quick Booking Enquiry with Hidden #AT Discounts
Hillock believes in perfection and always puts an extra effort to make your stay worth returning back
The tariff varies with season and discounts produced by AbuTimes are finalized by Hotel authorities itself