GREEN VIEW is one of the finest and among the few hotels in mount abu having cottages surrounded with dense garden or nature. Located at the entry in mount abu green view is a perfect place for nature lovers and people seeking for extra luxurious living experience.
As mount abu is rich in vegetation, this hotels is an perfect place to exhibit mount abu's nature, peaceful environment, dense garden, spacious luxury rooms, extra luxurious cottages, clean and wide washrooms, in house restaurant all together will offer you memorable living experience in mount abu.
Why Hotel Green View
– 3 exclusive and well furnished beautiful cottages
– Surrounded with dense garden, best for nature lovers
– Located at the entrance of mount abu, keeps you close to peace and nature
Rooms Gallery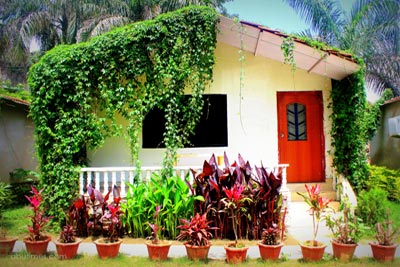 Cottage
Moments becomes memory when you stay in the cottages of hotel green view in mount abu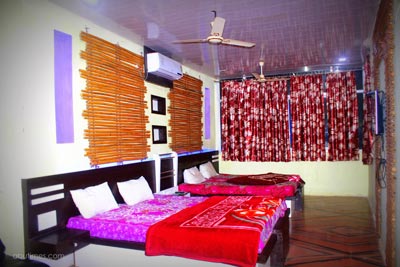 Super Luxury Family
Well furnished, garden view two and four bedded luxury rooms to assure your comfort staying in the garden of hotel green view, mount abu, rajasthan.
Exclusive Features
– Left Luggage
– Doctor on call
– Generator back up
– In-house garden restaurant (Pure-veg)
Basic Facilities
– WiFi: In every corner
– Room Service: On your every call
– Laundry: Regular everyday laundry
– Parking: Secured parking facility available
– In House Restaurant: Pure veg. restaurant.
Hotel Summary
– Category: Garden
– Check in: 10:30 am
– Check out: 09:00 am
– Room Type: Cottages, Garden View
– Extra bed: Available on demand
– Total Rooms: 6
Super Luxury Couple: 03; Cottages: 03;
– Rooms Arrangement: Ground Floor: 03, First Floor: 03
Other Business & Services
– Hotel : Luxurious hotel with comfortable guest rooms in Jaipur.
Contact Details
Email: achintyanag2002@gmail.com
Contact Person: Mr. Achintya Nag
Contact No: +91 9829200083
Address: Baadi Dhundai Road, Opp. Hill n You Resort, Mounnt Abu
Tariff Details
Tariff starts from 2499/- onward, for current tariff feel free to contact GM
Quick Booking Enquiry
Locate on Map
Staying at hotel green view will make you feel as if living in palms of natures, cottages covered with plants and spacious rooms offers overwhelming living experience
For more posts related to Hotel Green View,
click here
The tariff varies with season and discounts produced by AbuTimes are finalized by Hotel authorities itself