News | Today early morning around 5:45 AM three people were attacked by two bears near Neelkanth Mahadev Temple, Mount Abu and All India Radio (Aakashwani). However the attacks were not as brutal as compared to previous cases of bear attacks in Mount Abu and coz of the victims smart reaction during the attack. The victims were later admitted to Global Hospital and are under treatment.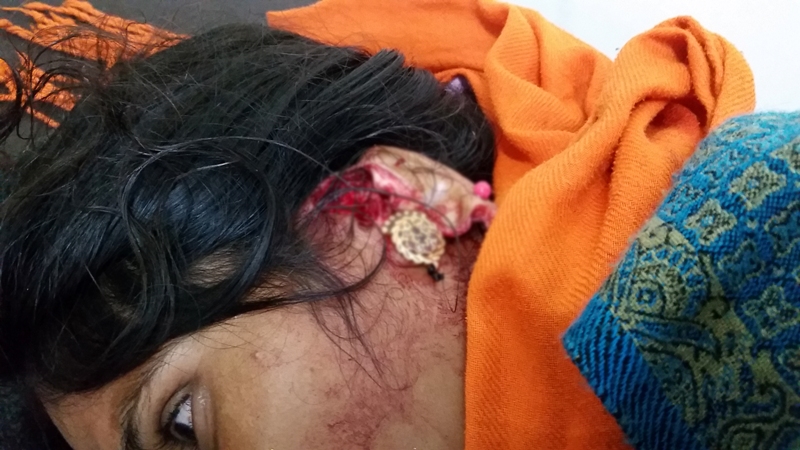 A 36 year old lady named Setha Devi from Bhubani (Ajmer) was resting in a dharamshala at Neelkhant Temple and suddenly felt like puking and went out on main road to vomit but unfortunately two bears attacked her at that moment and teared her left ear and dig their nail in her head.
Her 7 year old daughter Muskaan walking behind her mom (victim) screamed watching her mom been attacked by a bear and had to face some minor attacks by the bears as well but her screaming helped her mom to escape further bear attacks as people around gathered at the incident place and made the bears run away.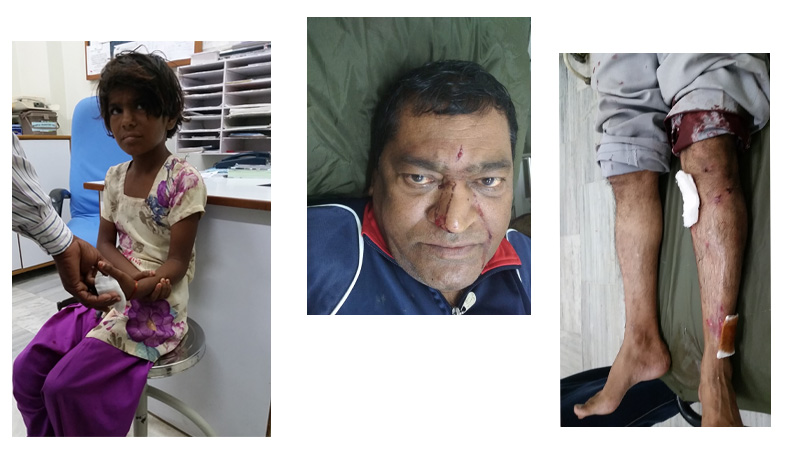 After 20 mins same bears attacked a 52 year old man
While running away from the place of incident bears reached Aakaswani and attacked a 52 year old man Mr. Om Prakash s/o Mr. Premaram who was walking around and while entering from the main gate to Aakashwani same bears attacked him from behind and got some minor injuries on leg, hand and face fortunately he didn't gave up and fought hard pushing the bears away by moving his legs continuously.
All the injured victims were taken to Global Hospital, Mount and are under treatment by Dr. Ayyappan Thangal.
Should bears tranquilize and left in deep jungles
We understand Mount Abu is an eco sensitive zone or a Forest Sanctuary and wild animals are its part but we cannot ignore the fact that thousands of human beings live here as well and millions of tourists visit abu every year and their lives cannot be risked.
The attacked happened with them today can happen with anybody in Abu and tranquilizing these few bears who have been coming to city area often would be a beneficial to both the bears and the humans as bears would be left in deep jungle which is its home and humans will also feel safe and the future bear attacks would also be escaped.
Whats your point of view on tranquilizing the bears and leaving them in deep jungle, share it in the comments box below