St. Anselm's Sr. Sec. School, Abu Road is run by Param Prasad Charitable Society, Sirohi/ 21/92-93 owned by the Missionary Congregation of the Blessed Sacrament(MCBS) belongs to the Christian Religious Minority India, governed by Articles 30(1) of Indian Constitution. This Institution aims primarily at the education of Christian Community with the preservation of christian faith and Religious practices.
The aim of the institution is to give a refined education, keeping in mind moral values together with useful knowledge adopted to their age and social standing. They are trained to be a responsible, self-reliant, unselfish and conscientious young men and women committed to God and to the country.

MISSION & VISION
OUR VISION
We have a vision for our scholars. Each Anselmites must
– Concentrate on making a life more than a living,
– Capable of choosing the right from the wrong,
– Build up self-confidence, self-discipline and a liking for hard work.
– Be enthusiastic, energetic and passionate about the daily chores of life.
OUR MISSION
We at St. Anselm's are directed, guided and animated by the values taught by Jesus. So our mission is:
– To provide quality and enriching education that would help them for human bonds with divine help,
– To foster a sprit of love and gratuitous service for others.
– To help every child progress in every phase of life according to God's plan.

Features and Facilities
– Hostel: Systematically ventilated and air cooled 8 bedded rooms including special coaching for hostel children sports and academics.
– Tie up with IISA: IISA (Imperial International Sports Academy) prides itself in its commitment to developing India's young minds and bodies through its superior Curriculum and Training Programs.
– Mineral water for drinking for everybody.
– Transport: Transportation facilities from Abu Road, Ambaji, Mandar, Reodar, Palanpur, Amirgarh, Swaroopganj.
– Class Rooms: Well furnished smart class rooms, well stocked library, English language lab.
– Activities: Sports, Summer Camp, Talent hunt, Karate, Yoga, Painting, Music, Educational Tours and lot more.
– Whole campus under CCTV surveillance
From Principal's Desk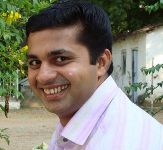 St. Anselm's Abu Road provides a friendly environment of learning with fun. The educational legacy of St. Anselm's, is to prepare the children for a life worth living. The success story has given St. Anselm's, an unmatched culture, a tradition and a trail of its own with cutting edge methods. St. Anselm's, is a brand in itself. This institution has been carrying on the torch of knowledge through value education and character formation with dignity and grandeur, because we at St. Anselm's, are fully convinced that "Nothing is worth the making that doesn't make man." – Principal

Admission Instructions
Those seeking admission to Kinder Garten classes (KG classes) are to produce original official birth certificate together with attested photocopy of same. This is in support of the date of birth entered. Under no circumstances will any request for a change in the date of birth be entertained.
Students who have attended any other recognized school, must produce the original School Leaving Certificate duly countersigned.
Document submitted for Admission will not be returned.
The right to admit any student to a particular class is reserved to principal and so to the School Management. No middle man will be entertained and no donation will be accepted.
The parents/Guardians are hereby informed that their wards, after passing 'X', if wanting to continue their studies in this institution, Should fill up new admission forms and complete other formalities for further studies at the plus two stage.

SUBJECT COMBINATION FOR CLASS XI

Science
Commerce
English, Physics, Chemistry
Biology / Computer Science / Economics
Math's / Informatics Practices / Hindi
Physical Education.
English, Accountancy, Business Studies
Computer Science / Economics
Math's / Informatics Practices / Hindi
Physical Education.
School Summary
– Students: Co-Ed
– Medium: English
– Classes: From Nursery to XII
– Streams Available: Science & Commerce
– Board: Affiliated to CBSE New Delhi, Aff. No 1730169, School code 03742
– School Timings: Summers 7:00 am to 1: 30 pm; Winters 8:00 am to 2:00 pm
Locate on Map
Contact us
Website: stanselmsabu.net
Email: abuanselm@gmail.com
Phone: (a) +91-2974 226457 (b) +91-2974 226413
Address: RIICO Colony, Ambaji Road, Aburoad, 307026
Office Timings: Meet Us for Office Time (8:30AM to 12:30PM)
The learning environment here is thus unique and beyond the ordinary. We are still committed to developing a learning environment which is : HAPPY, SAFE, SHARING, CARING, COSY and HEALTHY competition with warm co-operation and full of opportunities to bloom and blossom.