News | It has now been the 10 days of continuous rainfall in mount abu and around, started in midnight of Saturday 22/07/2017 has not yet stopped even today on the 10th day 31/07/2017 Monday. Total rainfall in mount abu would be 110 to 120 inch.
And during this 10 days of rainfall many events took place and we are listing down 10 events of our many:
1) New record of highest 773 mm rainfall in any city within 24 hours.
Mount Abu broke its all time high rainfall of 653 mm recorded in 1992, 8th September. In December 1st, Tambaram Got only 494 mm in 24 hours.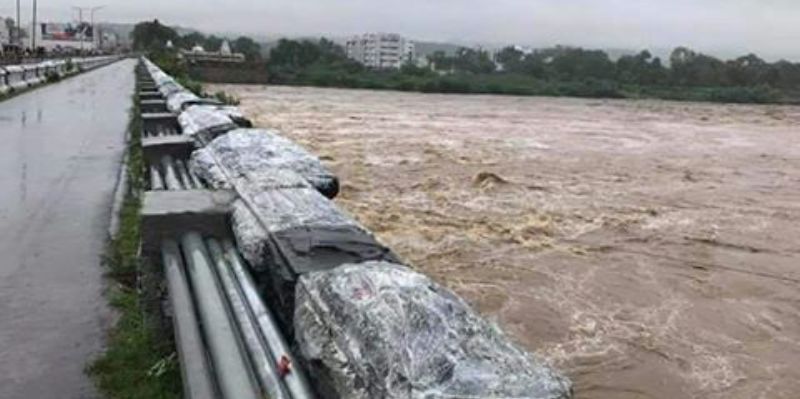 2) Banas river was almost touching the Sai Baba Bridge in Abu Road.
3) Dhanari Dam overflowing by 3 feet
4) Swaroopganj highway was completely dipped in the water blocking complete road connectivity from both the ends
During this heavy rainfall of 2017 monsoon water covered the national highway 27 at Swaroopganj blocking the road to udaipur and sirohi for a while.
5) Electricity failure was repaired within 48 hours in mount abu.
Generally in mount abu even on a single blow thunderstorm electricity is immediately disconnected but this time electricity was repaired withing 48 hours and after that there was no long electricity failure even through heavy rains.
6) Landslide on the way to mount abu, cleared within 10 hours and no road broke.
Most of the times when their is a landslide it results in a big road damage and take weeks to clear the road, but this time there was no big road damage and even landslide was cleared within 10 hours.
7) Opening of all the gates of Jawai Dam.
It rarely happens that all the gates of one of the highest water capacity Jawai Dam is opened bu this record breaking waterfalls forced to open all the gates.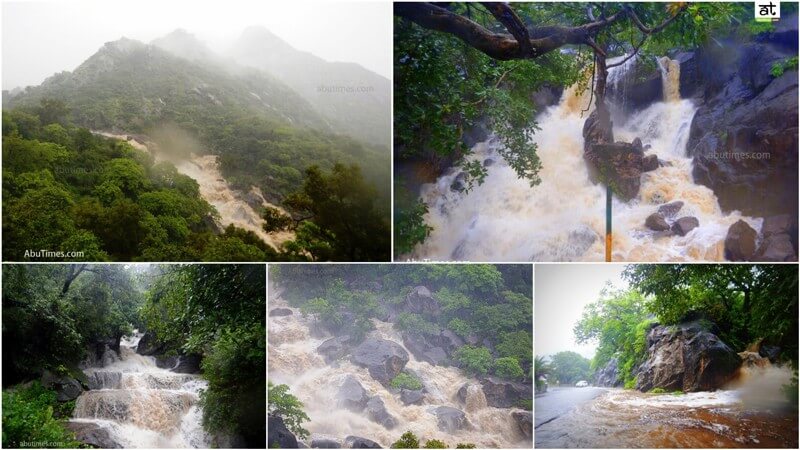 8) Nakki lake overflowing and presence of numerous waterfalls.
During this heavy rainfall Nakki Lake got overflowing withing couple of days and while traveling from Talheti to Gurushikar one can spot new waterfalls through out the way.
9) Reliance Jio stood as best wireless connectivity medium.
When Reliance was introduced there were many rumors related to its performance even after all the free services offered and during this heavy rainfall of 2017 it was only Jio that gave high speed internet and calling connectivity compared to all other networks specially BSNL which was shut down like it never existed.
10) Streets roads in mount abu converted into deep and wide pits.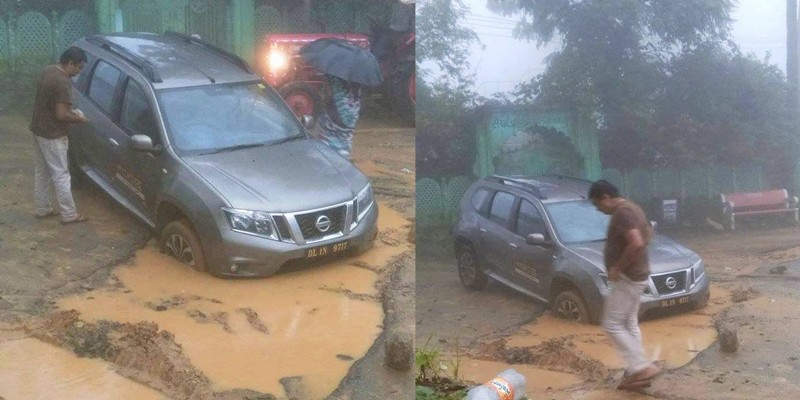 It will be not wrong if we say roads in pits instead of pits in road coz during this heavy rainfall the street roads of mount abu broke in big pits and coz of continuous rain it was not possible to make out the pits that made difficult for people to escape entering the pits while moving from there.